Free 15 Minute Consultation!
613-863-6325

Weight Management
Wellness & Nutrition
Ian Harris RNT, NNCP, Dip.NC, CWC, CFPC, CPFC, PPC
Registered Nutritionist, Wellness Consultant & Personal Chef








Culinary Nutritionist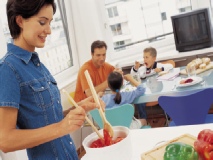 Not to often can you find a nutrition consultant that possesses the ability to cook, bake and educate on the culinary arts.
As a certified personal chef and certified personal fitness chef I can show you how to make healthy, wholesome & nutritious meals and
snacks that the whole family can enjoy.
I can show you that the kitchen can be a friendly place where family gather and great food can happen. Read More »»
Wellness Coaching
Had enough of feeling stuck and are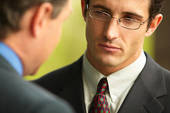 ready for a change! Wellness Coaching focuses on discovering possibilities and envisioning the future rather than resolving problems and revisiting the past.
Wellness Coaching is a regular conversation between a coach and a client that facilitates movement, discovery, change and growth in the name of the client's wellness.
A Wellness Coach encourages personal responsibility, deep thinking and self discovery.
A Wellness Coach assists clients to connect the dots between who they are, who they want to be and takes steps to enable them to succeed. Read More »»
Weight Management
This is not a diet! This is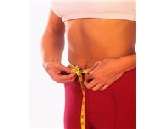 a lifestyle change! No embarrassing weigh-ins, no pre packaged foods, no fads and no gimmicks. Just real food and real results!
We eat to fuel our bodies and our minds, we celebrate with food, we eat when we are sad, we eat when we are happy. Why are some many of us struggling with food.
I can show you how to enjoy food and maintain a healthy weight. Remember, food does not have to be just another four letter word!
Nutrition Counselling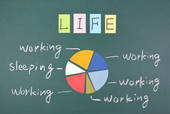 Feeling tired, no energy, sluggish mentally and physically? Ever wonder that perhaps your lifestyle is contributing to the way you feel!
Its no secret. We eat to much, we eat to much of the wrong foods, we do not exercise, we do not get enough quality sleep, we lead stressful lives and when our bodies fail us we do not understand why!
I can help! With my knowledge and expertise I can assist you in making the changes necessary to add more energy, vitality and purpose back into your life! Read More »»

As a professional personal chef and certified personal fitness chef I can provide you with a host of culinary options.
Services such as small event catering, private cooking and baking classes, children's cooking and baking classes, meal services, dinner parties etc… Read More »»






A Healthier Tomorrow Starts Today! What Are You Weighting For?™