What Is A Culinary Nutritionist And How Can They Help Me!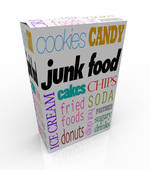 Tired of eating the same old, same old day after day! Tired eating greasy and unhealthy foods! Tired of eating out in restaurants or ordering in! Imagine preparing delicious meals and snacks in the privacy of your own kitchen. No more frozen, bagged or canned food! No more take out!
Simply defined, a culinary nutritionist is someone who is certified as a chef and a nutritionist. This distinction gives tremendous advantage to you the client. Instead of talking about what I can do for you I can teach you how to do it for yourself.
Take control of your kitchen. Your future health depends on it!
As A Culinary Nutritionist I Can:
- Show you time saving tips and tricks
- Show you how to prepare meals in advance
- Inspire and motivate you to take control of the kitchen
- Show you how to prepare power drinks like wholesome smoothies
- Show you how to bake healthy snacks such as all whole wheat muffins
- Show you how to prepare healthier desserts that the whole family will enjoy
- Show you how to manage meal time and prepare healthy meals in under 30 minutes
Always consult your family physician before starting any program involving Weight Loss and/or Weight Management, changes in Wellness, Nutrition, the use of Nutritional Supplementation or any other modality provided within.