Ian Harris RNT, NNCP, Dip.NC, CWC, CFPC, CPFC, PPC
Registered Nutritionist, Wellness Consultant & Chef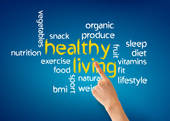 My journey into wellness and nutrition began more than fifteen years ago when my father 'n law was diagnosed with and later succumbed to cancer.
Shortly after that my lovely wife was diagnosed with stage three breast cancer. All in all five family members were diagnosed with cancer two of which passed away from the disease.
It was at this point in my life that my quest for optimum wellness and nutrition began.
Becoming a member of the Canadian and American Personal Chef Associations led me to the Culinary Business Academy where I earned the title of Certified Personal Chef and Culinary Inspirations Instructor. Through NESTA (National Exercise and Sports Trainers Association) I went on to earn the title of Certified Personal Fitness Chef, Fitness Nutrition Coach, Kid's Nutrition Specialist and Lifestyle & Weight Management Specialist and it was through the Spencer Institute where I earned the title of Certified Food Psychology Coach with honours and Certified Wellness Coach.
I then went on to earn my diploma in nutritional counseling with honours from the Canadian Institute of Longevity Studies Inc., Victoria B.C. and a certificate in Nutritional & Lifestyle Oncology from the Professional Cancer Coaches Inc., Hamilton, Ontario.
Now armed with life's experiences, years of training and education, I am ready to help you with your weight management, wellness and nutrition needs. Whether you need to lose a few pounds, change unwanted or risky behaviors, learn how to deal with life's stressors or learn how to cook nutritious meals etc… As a mentor and a coach, I am here to help!
Mentors:
I was fortunate to study under the tutelage of experts in the field of wellness and nutrition like Dr Yam ND, RNCP, Naturopathic Physician and Registered Nutritional Consulting Practitioner, The Longevity Centre, Victoria, B.C.; Marc Davis MA, Author, Teacher and Speaker, Institute For The Psychology of Eating, Boulder Colorado; Dr. John Spencer Ellis, John Spencer Ellis Enterprises, Amazon #1 Best Selling Author, Award Winning Documentary Filmmaker, Educator and Coach, Santa Margarita, California.
My credentials are as follows:
Registered Nutritional Therapist, Natural Nutrition - Clinical Practitioner, Diploma in Nutritional Counseling (Hon), Certified Wellness Coach, Certified Food Psychology Coach (Hon), Professional Personal Chef, Certified Personal Fitness Chef, Culinary Inspirations Instructor, Kid's Nutrition Specialist, Lifestyle & Weight Management Specialist, Certified in Nutritional & Lifestyle Oncology and Safe Food Handler.
Member of the:
Canadian Association of Natural Nutritional Practitioners, NESTA (National Exercise & Sports Trainers Association), Spencer Institute and The Chef Alliance
Consulted for:
The Ottawa Regional Cancer Foundation
President's Choice
Featured on and writes for:
Featured on CTV Morning Live, Ottawa
Health columnist for the Chronicle Guide, Arnprior, Ontario
I encourage you to browse through my website. If at anytime you need to reach me call
613-863-6325 or email ian@ianharris.ca